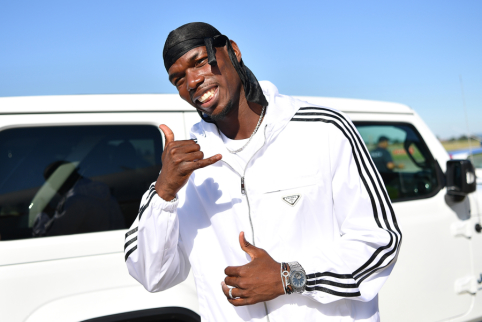 2022-08-29 16:10

© Photo of Juventus.

After moving to Juventus this summer, Paul Pogba found himself once again paying attention to what was happening off the pitch.
Reporter Zach Lowy reports that the French international star went to the police to extort money.
It has been reported that criminals have been pursuing the footballer for some time and demanding លាន 13 million from him. Euro.
Interestingly, according to reports, one of the members of the team is none other than Pogba's brother, Mathias Pogba, who is seeking additional financial assistance from the former Man Utd player.
According to the same source, Pogba saw his followers both during his time at the French national team camp, when he played in Manchester and when he moved to Turin.
The gang also tried to defame the footballer and threatened to reveal the fact that Pogba ordered the witch to cast a spell on Kylian Mbappe.
M. Pogba himself has managed to react to the situation on Twitter, ensuring that the whole truth about his brother will be revealed soon.
Not only that, the accused turned to K. Mbappe and said that he was indeed deceived.