Jurgita, who went to Juodkrantė a few weeks ago, said the trip was intense. Klaipėda, who loves cycling, said the days at the resort were great, but she probably did not want to travel again this summer.
It has been announced that the reconstruction of the bike lane will begin this year, but it seems that in the best case scenario it will only begin in the second half of this year.
Much of the discussion between local designers and the Curonian Spit National Park is about a kilometer in Juodkrant.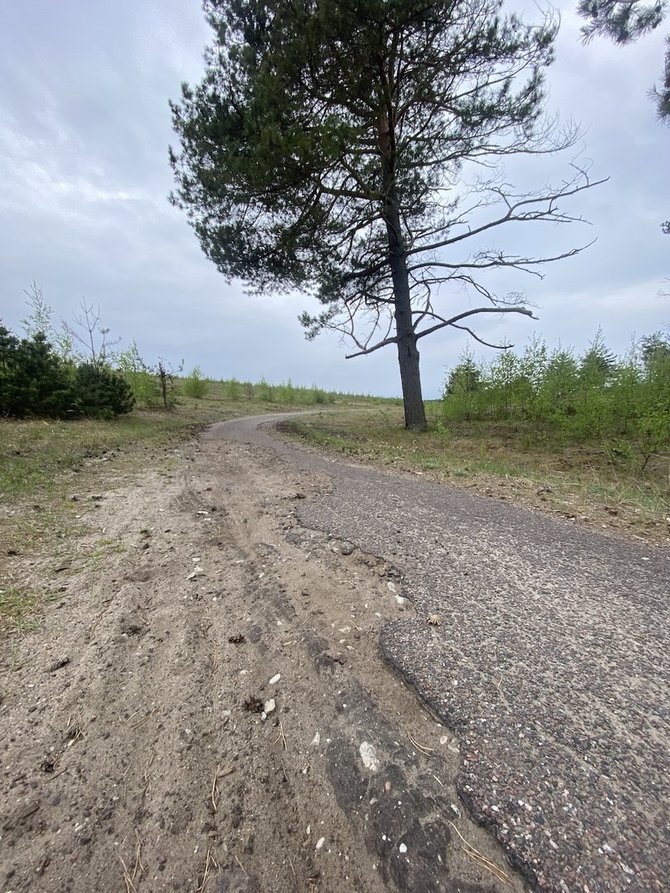 Photo Paulius Matulevičius / "Smiltynė-Juodkrantė-Nida" bike path
"Our idea is different because we see a paved road about 9 meters wide designed here," explained Aušra Feser, director of Kuriu Spit National Park.
Designers have been imagining bike lanes and driveways here, but park staff have questioned whether it would be appropriate to pioneer such a natural area. Residents shared the same doubts.
However, as A. Feser finally said, it is possible to find a compromise. It is agreed that this stretch may equal the condition of the bike path. Then it will be narrower, the driver can drive at a maximum speed of 30 km per hour. And the wheel column cannot be bent.
As Aušra Ramoškaitė, director of the Department of International Relations and Communications of the General Department of Land Affairs, said, working meetings were held with interested institutions on a regular basis. Thus, an acceptable solution for all parties is possible for road reconstruction.
It is planned that work on the section from Smiltynė to Juodkrantė may begin after the approval of the responsible authorities and the successful completion of public procurement by the end of the year.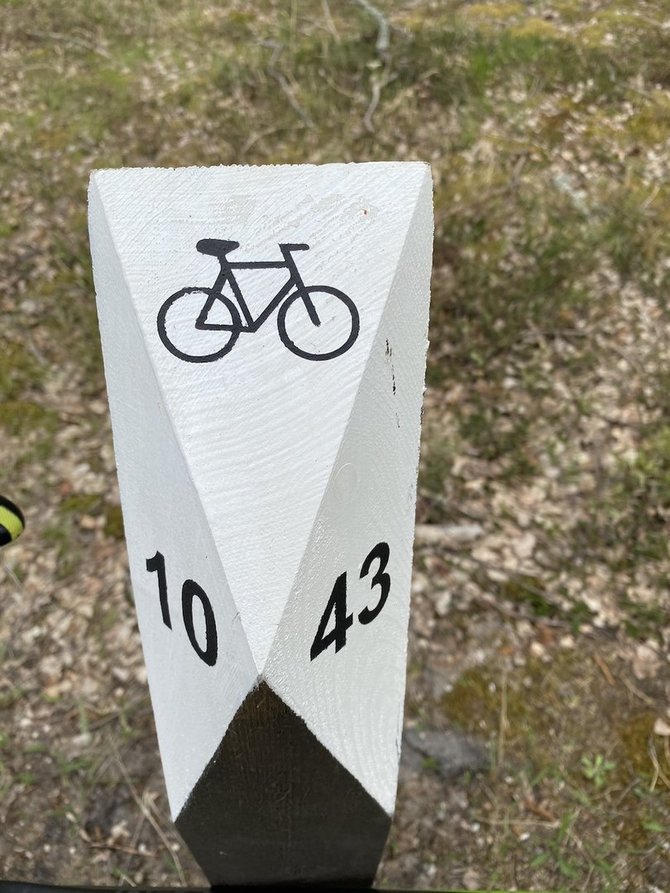 Photo Paulius Matulevičius / "Smiltynė-Juodkrantė-Nida" bike path
This year, it is planned to complete the road project from Juodkrantė to Preila.
According to Remigijaus Lipkevičius, director of the Lithuanian Department of Public Works Roads, the trail stretches across protected areas on the Curonian Spit, where questions about trees, meadows and vegetables are answered sensitively. Therefore, we aim to harmonize both the environment and traffic safety in the project.
A section of the Smiltynė-Nida pedestrian and bicycle section owned by the Road Department is being prepared for implementation by 2021. In November, four contracts were terminated. The total length of the trail belonging to the Road Department is about 35 km and extends from Smiltynė to Preila. The total value of the design contract is more than 110 thousand. Euro.
The General Department of Roads can start designing the road only if Neringa City and Klaipėda agree to sign a cooperation agreement and get a decision from the city council that after the road repair, the city will take ownership. . After the repair and handover of pedestrian and bicycle roads, Klaipėda City Hall will occupy 850 meters and Neringa City Hall will occupy about 34 kilometers.