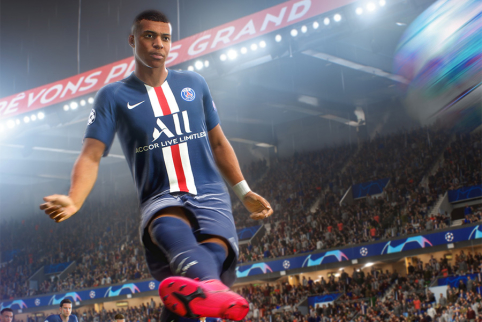 2022-09-13 12:37

© Photo EA

Football fans are looking forward to the end of September, when the next generation of FIFA computer games will be released.
With this time approaching, game developers have announced the highest rated football players.
FIFA 23 will not have a clear leader, even five players will have the same ranking (91).
Real Madrid striker Karim Benzema, Barcelona's Robert Lewandowski, PSG's Kylian Mbappe and Lionel Messi, and Man City midfielder Kevin De Bruyne will boast.
Sixth in the list (90) goes to Man Utd striker Cristiano Ronaldo, who is struggling to speed up the new season.
| Location | Players | Location | Rating |
| --- | --- | --- | --- |
| = 1 | Karim Benzema | ST | 91 |
| = 1 | Robert Lewandowski | ST | 91 |
| = 1 | Kylian Mbappe | ST | 91 |
| = 1 | Kevin De Bruyne | Cm | 91 |
| = 1 | Lionel Messi | RW | 91 |
| = 6 | Cristiano Ronaldo | ST | 90 |
| = 6 | Mohamed Salah | RW | 90 |
| = 6 | Virgil van Dijk | CB | 90 |
| = 6 | Manuel Neuer | GK | 90 |
| = 6 | Thibaut Courtois | GK | 90 |
| = 11 | Neymar | LW | 89 |
| = 11 | Sadio Mane | LM | 89 |
| = 11 | Hoeung Min Son | LW | 89 |
| = 11 | N'Golo Kante | CDM | 89 |
| = 11 | Joshua Kimmich | CDM | 89 |
| = 11 | Harry Kane | ST | 89 |
| = 11 | Casemiro | CDM | 89 |
| = 11 | Ederson | GK | 89 |
| = 11 | Allison | GK | 89 |
| = 20 | Erling Haaland | ST | 88 |
| = 20 | McHugh House | CB | 88 |
| = 20 | Tony Cross | Cm | 88 |