They will be installed where it is not possible to install bike lanes or bike lanes, bikes will be able to ride without having to line up and not need to get too close to the right edge of the lane. It will also not be possible to overtake bikes on these roads.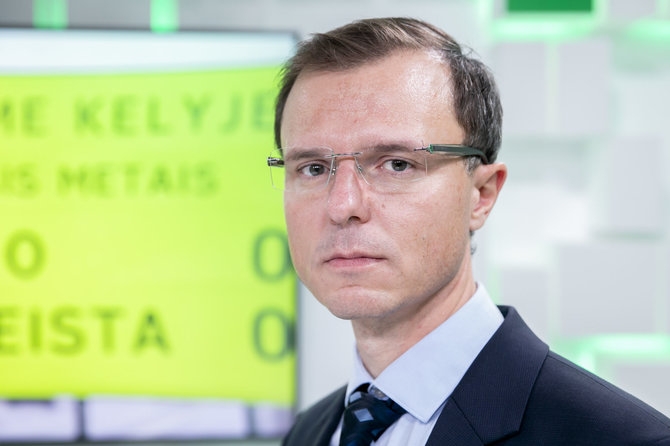 Lukas Balandios / 15 minutes / 15 minutes in the studio – Conversation about the situation on the Lithuanian street Vidmantas Pumputis
Vidmantas Pumputis, a senior adviser to the Ministry of Transport, believes such a decision would increase cycling safety and encourage people to choose healthier transportation options instead of traveling by car. Or bus.
"Most of these roads are in the Netherlands, Belgium"
V. Pumputis also says that "most of such roads are in the Netherlands, Belgium" where they can be easily found. In these countries, the bike path is covered with a special coating that stands out for its pink color.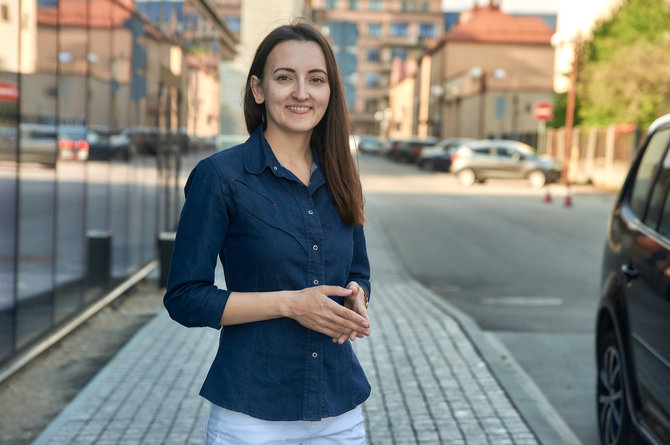 Solveiga Dambruskaitė-Bakutienė
Solveiga Dambruskaitė, the organizer of the "Minam kartu" cycling, considers such a change in traffic rules to be positive, but believes there are still gaps in the decision.
"City Hall staff still do not understand exactly what the procedure is and where those roads are. Can be installed. For now, it is known that there will be road signs and traffic rules that will apply to drivers, but where the road This can appear very difficult to say.
She believes that if the city council applies these signs on the wrong road, the effect will be the opposite, and cycling will be even more dangerous than it is today.
"I drive a lot and I face a lack of driver culture. "Unfortunately, some drivers still despise cyclists as an obstacle."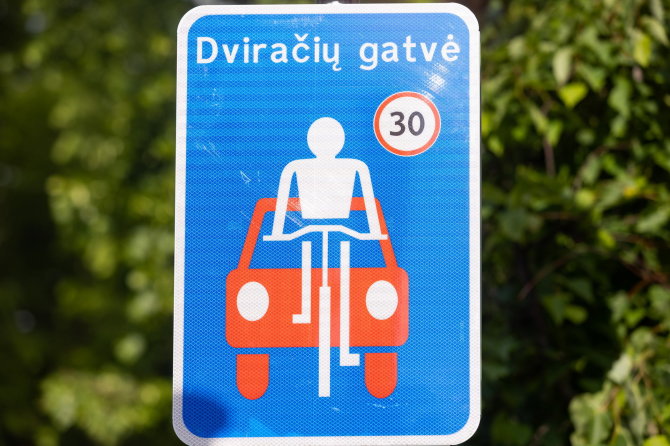 "Delivery service" Photo / Street Viračiai
Whether to implement these innovations will be decided by the city hall itself, and for now we will only see them in Vilnius – on the street MKČiurlionios from Vingis Park to the wedding palace, as well as on the streets around it: K. Donelaičio , Raseinių, P. Klimo, Jovaro, Z. Sierakausko, Krakow.