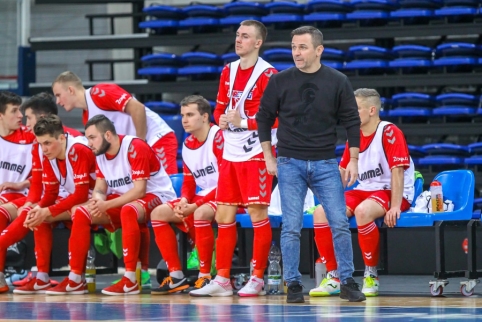 08/31/2022 05:31

Photo of futsal.lt

The home football club "Kaunas Žalgiris", which has begun preparations for the upcoming season, has already found its future rivals in the main stage of the UEFA Futsal Champions League.
On October 25-30, the main stage match will take place in Lithuania again, and the opponents of the Lithuanian champions are "Città di Eboli" (Italy) and "Petrow" (Latvia) and " Kampuksen Dynamo "(Finland) who won the preliminary stage.
Representatives of Italy such as Kauno Žalgiris get a place in the main stage immediately as champions Latvia and Finland have to beat the teams of the preliminary stage.
Petrow beat Yerevan of Armenia 7-2, lost to London Helvecia (England) 6-9, settled with Europa from Gibraltar 8-1 and advanced to the knockout stages only due to goal difference and relegation. Better.
In turn, Kampuksen Dynamo beat the team with confidence – they did not leave Ísbjörninn from Iceland 17-0, crushed Encamp from Andorra 10-1 and lost to Titograd from Montenegro 3-2. In the group, all teams will play against each other and only the winner of the team will enter the elite stage.
On Saturday and Sunday, two meetings with RFS from Riga will take place at the Prienai Arena. At that time, on September 10 and 11, Prienai will have two matches against another Latvian club – "Nikers". Free entry.