As the weather warms and more people ride bicycles and motorbikes off the streets, officials' attention to traffic safety of these vehicles also increases. 2022-04-27 Klaipėda County Traffic Police Officer in the port city on Taikos Ave. And Kaunas st. Crossroads implemented a measure in which they monitored how the rules were enforced by wheeled vehicles. For more than an hour, 32 cyclists and motorcyclists were checked.
Five violations were identified – in 1970 2.16 prom was set for born cyclists. A slightly drunk man was riding a McScope motorcycle without a helmet, and three motorcycles were searched without any traces.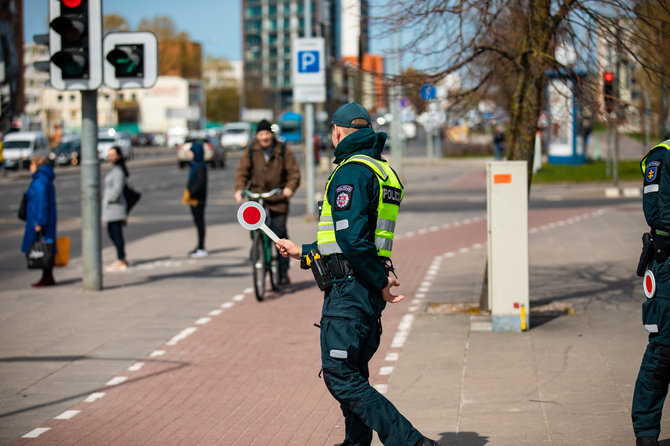 Photo Klaipėda VPK / Time of raid
Police officers warn that motorcyclists and scooters must wear light-colored vests with reflective or white lights on the front and red lights on the back when driving on the road. Helmets are recommended for everyone riding in such vehicles and for those under 18 years of age. For minors – required to wear it properly.
According to officials, it is often recorded that people riding electric motorcycles or children are transported, which is prohibited. This violation is punishable by an administrative fine of 20 to 40 euros. It is important to remember that cycling or e-biking after drinking too much alcohol is also prohibited – the allowable alcohol level is 0.4 percent. – Like a car driver.
Drunk drivers will face a fine of 80 to 150 euros. If the level of intoxication exceeds 1.5 per cent, the rider is under the influence of drugs or psychotropic substances, or avoids the quiet test – the fine increases from 150 to 200 euros.
Since 2022, since the beginning of the year, 13 accidents involving cyclists have been recorded in Klaipėda. There were 10 crashes, in which 11 cyclists were injured and one died.
Keep each other safe on the road.